Unleash Safety and Security with Armor K-9: Your Trusted Protection Dog Partner
10 Sessions | Includes ecollar and ecollar training
This is option is for young dogs who do not have obedience training and their owner is interested in Protection Dog Training as well. The selection of this option includes our Cutting Edge dog training package along with protection dog development.
9 months | Includes ecollar and ecollar training
Our Squire option is for graduates of our Paige package or older dogs that already have obedience and have the ability to become a Personal Protection dog. This is a 9 month Protection Dog Training process with weekly sessions. Sessions will include a combination of individual and group classes. Price will be based on progression of the dog. Contract can be terminated only if the dog is not showing progression.
Start the Training Process
About Armor K9 Personal Protection Training
In a world where safety and security are paramount, having a loyal and highly trained companion by your side can make all the difference. Enter Armor K-9, your trusted partner in the realm of protection dogs. With their dedication to excellence in training and unmatched loyalty, Armor K-9 offers a unique and invaluable service to those seeking peace of mind and security.
The Pinnacle of Training
At Armor K-9, training is at the heart of everything they do. Their expert trainers meticulously select and train dogs to become elite protectors. These dogs undergo rigorous training to ensure they can discern friend from foe, respond to commands swiftly, and act decisively in high-pressure situations. The result is a protection dog that is both disciplined and discerning, providing an added layer of security that is unparalleled.
A Protector and a Friend
While Armor K-9 dogs are fierce protectors, they are also deeply loyal companions. These dogs form unbreakable bonds with their owners, making them an integral part of the family. Whether you're a business owner, a security professional, or someone simply seeking enhanced personal safety, an Armor K-9 protection dog is not only an asset but also a beloved member of your household.
Deterrence That Speaks Volumes
The mere presence of an Armor K-9 protection dog is often enough to deter potential threats. Their imposing stature, combined with their well-honed training, sends a clear message to would-be wrongdoers: "This territory is protected." This added layer of deterrence can be a game-changer in safeguarding your property, loved ones, or business.
A Versatile Solution
Armor K-9 understands that security needs vary. That's why they offer a range of protection dog options to suit different situations and lifestyles. Whether you need a guardian for your home, a trusted companion on the go, or a professional security partner, Armor K-9 has the perfect canine solution for you.
A Commitment to Excellence
Armor K-9's commitment to excellence extends beyond their training programs. They are dedicated to the well-being and ongoing support of their dogs and clients. With regular check-ins, training maintenance, and a responsive support team, Armor K-9 ensures that you and your protection dog are always ready for any situation.
Conclusion
In a world where safety is paramount, Armor K-9 stands as a beacon of trust and security. Their highly trained protection dogs not only provide an unparalleled level of safety but also become beloved members of your family. With a commitment to excellence and a reputation for deterrence that speaks volumes, Armor K-9 is your go-to partner for peace of mind and security.
Choose Armor K-9, and unlock the power of a loyal and highly trained protection dog today. Your safety deserves nothing less.
Personal Protection Consultation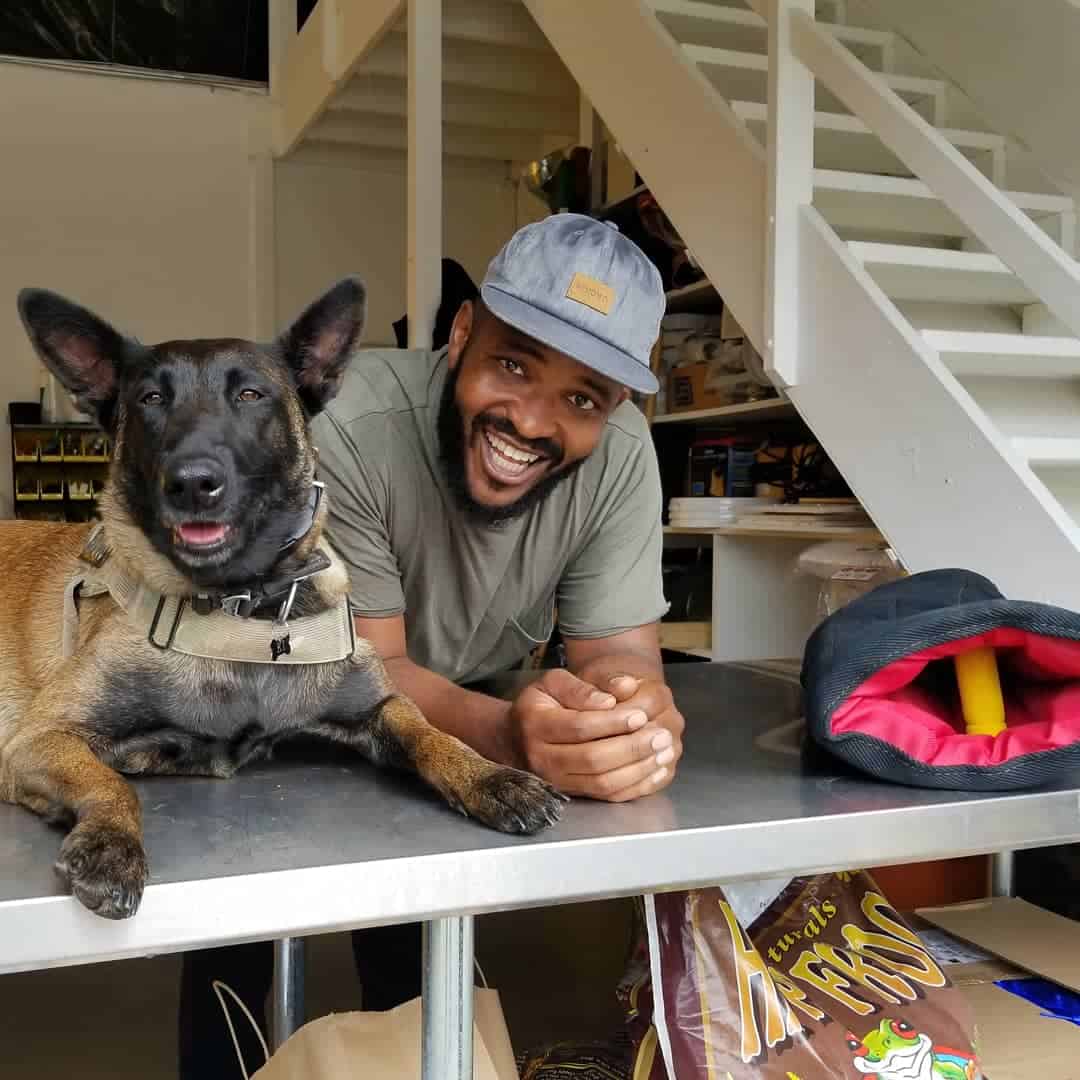 "I have owned & and trained working breed dogs in several disciplines for over 40 years. In that time, I've worked with several trainers in basic/advanced obedience, search & rescue, Schutzhund (protection), agility, home protection, herding, to mention a few. I can honestly say that Lee and Sonny and staff at ArmorK9 are undoubtedly among the best trainers I've ever worked with in the way they handle the training of dogs and more importantly, training their handlers (owners). The proof is in the results. I am due to get a Belgian Shepard pup in June and ArmorK9 is where it will be trained. Sal Esposito"

Erica Rotundo, Facebook
"These guys really know what they're doing. Lee and Luis are personable as effective. Within one session I had a much better idea of how to demonstrate kind but firm leadership for my pup and he responded so well! I highly recommend Armor K9's lesson programs for anyone who wants a well-trained, happy, obedient and highly skilled dog for work or companionship."

alexandra fernandez, Google Reviews
"Outstanding experience for both our dog and us. Lee is very professional and knowledgeable. He helped us tremendously with our dog. Armor K9 has our highest recommendation."

Toby Drye, Google Reviews
"I had a very skittish, 6 month old, Shepard mix I adopted. I've had dogs in my house my whole life but never had any formal training, and I really needed help with this pup. My trainer was very adept at assessing my needs as well as the dogs. He informed me about right equipment for training and didn't try to over sell. My dog and I immediately started to build confidence from the training. With regular practice between sessions, we both made steady progress. Every session, he would assess what we were doing wrong or right, answer questions and determine what to do next. I am really proud of the progress we made with his professional and courteous help. Thank you Lee!"

M W, Google Reviews